Now For Some Good News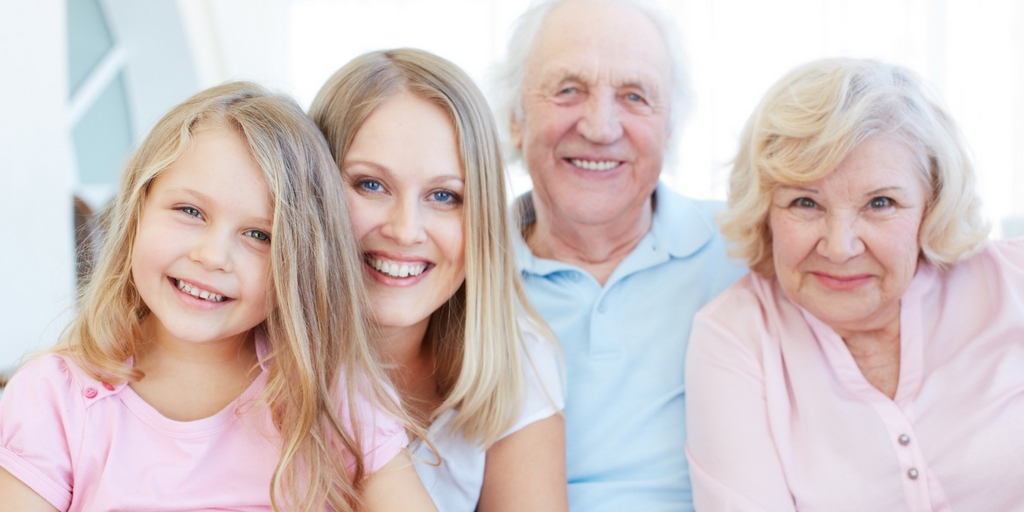 If you watch the news, it can seem like the world is falling apart. Hurricanes Harvey and Irma, North Korea nuclear threat, refugee crisis, political wrangling. These are just a few of the recent events that have many of us worried about the world we live in. While these occurrences are distressing and deserve our attention, remember that the media is known for its sensationalized headlines and negative reporting, making it easy to get discouraged about where our world is going. Sometimes a little perspective is all we need. Things may seem dire, but we truly have come a long way. Take a look at how our world has drastically improved over the past two centuries.
Progress In Numbers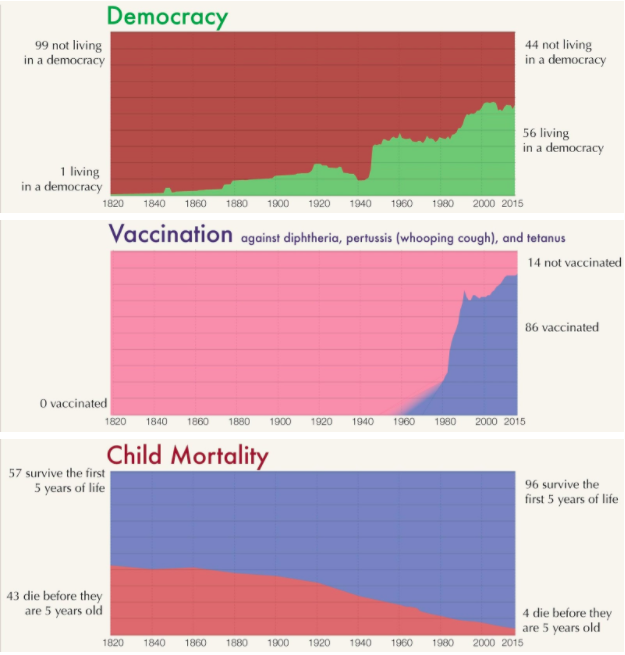 (1)
According to a recent poll, only 6% of Americans think the world is getting better, but we should be much more optimistic than that! (2) Extreme poverty now only affects 10% of the population compared to 94%, and 85% of our world is literate. We no longer have to worry about diseases like whooping cough wiping out entire towns or live in fear that our children won't live past their 5th birthday.
We have a long way to go, and we may make mistakes along the way, but the data is optimistic in the areas that matter. Society is improving, and that is enough of a reason to move forward with hope! Remember, positive changes happen over time, and this is true for your finances as well. As you stay disciplined, save little by little, and keep your eyes focused on your goals, you will also have good things to look forward to! At RiverTree Advisors, we want to help you achieve your life and financial goals with confidence. Contact us if you want get a glimpse of how your finances could look in the future!
About Ted
Ted Rich is a financial advisor and the founder of RiverTree Advisors, an independent, fee-only, investment advisory firm with offices in Winter Park, Florida and Boulder, Colorado. He specializes in serving individuals and families who want to delegate the day-to-day investment decision making and execution to a professional. He provides comprehensive financial planning and investment management, with proactive service and consistent communication so his clients can focus instead on their passions in life. With more than two decades of experience, he combines his knowledge with his desire to help people to provide a high level of personalized service and close relationships. While based in the Orlando, Florida area, he and his firm serve clients throughout the country and overseas. To learn more, connect with Ted on LinkedIn.
______
(1) https://ourworldindata.org/a-history-of-global-living-conditions-in-5-charts/
(2) http://www.acsh.org/news/2016/07/03/only-6-of-americans-think-world-is-getting-better
Need some advice?
We're here to help. Get in touch with us and we'll do our best to guide you in the right direction.