Are You Affected by the Equifax Data Breach?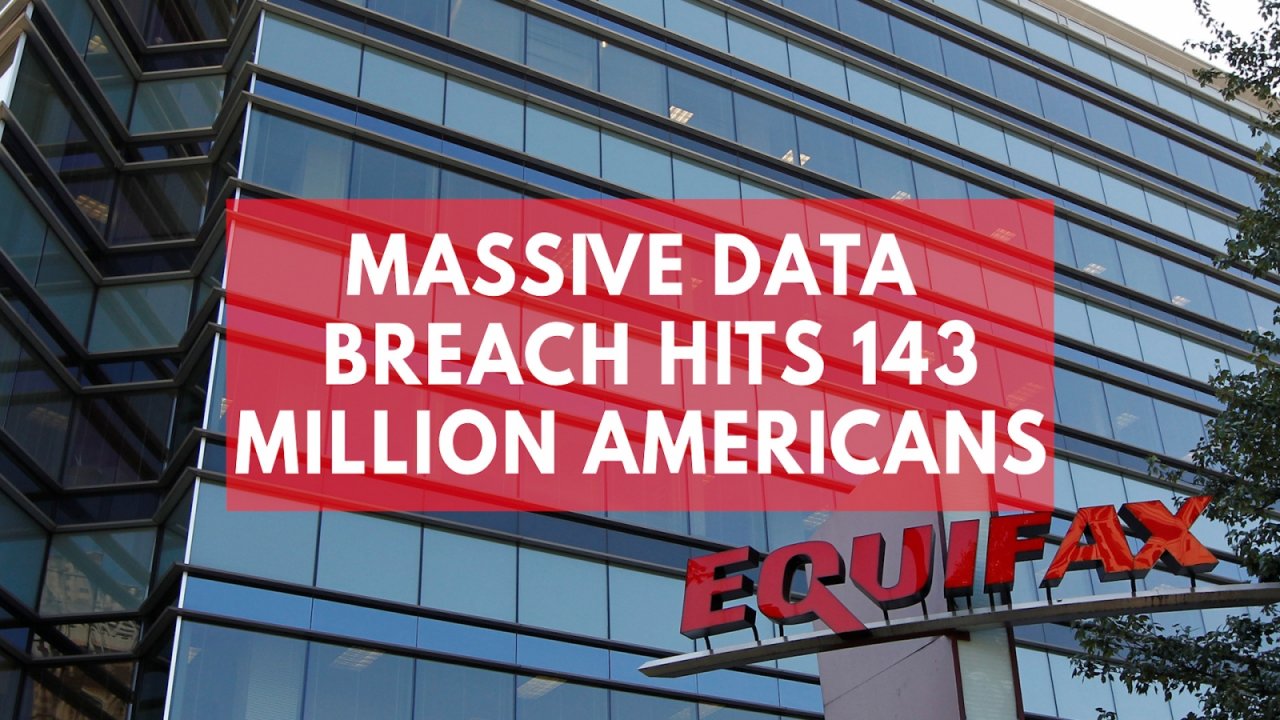 Here's What to Do
If you have a credit report (and most of us do), there's a good chance that you were one of the estimated 143 million Americans affected by the recent data breach at Equifax, one of the three largest American credit agencies. If you have been affected, it's important to be proactive to protect your credit and identity now. While Raymond James, TD Ameritrade and other financial firms employ the most up-to-date safeguards to protect client account numbers and other important personal information, you play a vital role in keeping your information secure.
What Happened?
According to the Federal Trade Commission, the breach lasted from mid-May through July. Criminals were able to access people's names, Social Security numbers, birth dates, addresses, credit card numbers, and even driver's license numbers. This means that hackers may be able to open up new credit card accounts with your information or make purchases on your existing credit accounts without your knowledge.
Were You Affected?
To see if you were affected by the Equifax breach, you can find out by going to https://www.equifaxsecurity2017.com and clicking on the 'Potential Impact' link. Enter your last name and the last six digits of your Social Security number. Even the last digits of your Social Security number are sensitive information, so make sure you're on a secure computer. The site will tell you if you've been affected by this breach.
If You Were Not Affected
Whether or not your information was exposed, U.S. consumers can get a year of free credit monitoring and other services from Equifax if they enroll by November 21, 2017. You can enroll by going to https://www.equifaxsecurity2017.com/enroll and following instructions there.
If You Were Affected
If your data was included in the breach, you will need to take steps now to protect your credit. Here's what is recommended by security experts:
Check your credit reports from Equifax, Experian, and TransUnion for free by visiting annualcreditreport.com. Accounts or activity that you don't recognize could indicate identity theft. Visit IdentityTheft.gov to find out what to do.
Consider placing a credit freeze on your information for one year. A credit freeze makes it harder for someone to open a new account in your name. While a credit freeze won't prevent a thief from making charges to your existing accounts, it will help prevent new accounts from being opened
Monitor your existing credit card and bank accounts closely for charges you don't recognize.
Consider placing a fraud alert on your files. A fraud alert warns creditors that you may be an identity theft victim and that they should verify that anyone seeking credit in your name really is you.
File your taxes early. As soon as you have the tax information you need, file your taxes before a scammer can. Tax identity theft happens when someone uses your Social Security number to get a tax refund. Be sure to review and respond right away to letters from the IRS.
Moving Forward
It's always a good idea to monitor your credit and use identity theft insurance, which will pay to repair your credit if your identity is stolen. To monitor your credit on an ongoing basis, consider using a service such as LifeLock, Credit Karma, or others, which can set up proactive alerts to warn you if there's a big change on one of your credit reports. Identity theft insurance provides resources if your identity is stolen. One provider, Zander Insurance Group, charges $75 per year.
As always, be mindful of the charges on your credit card and bank accounts. It is recommended that you review all of your charges at least once a month and dispute any charges you do not recognize. Unfortunately, data breaches are becoming more and more common, so it pays to be proactive about protecting your credit and identity.
If you have any further questions about this issue, please do not hesitate to contact us!
Need some advice?
We're here to help. Get in touch with us and we'll do our best to guide you in the right direction.