Are Your Financial Accounts Protected From Hackers?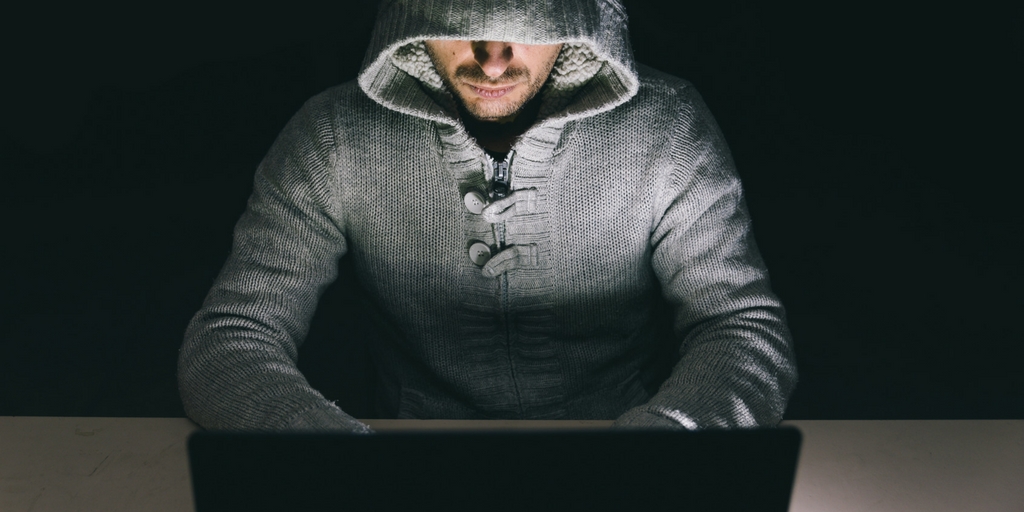 Every other day we hear about online security breaches experienced by major companies, from Yahoo to JP Morgan Chase, and even the IRS. Because we rely so heavily on the Internet to conduct financial transactions and manage our accounts, we can expect these events to continue. In fact, reported data breaches in 2016 increased 40% from 2015, with over 1000 instances disclosed.
Since your personal information is owned by companies that store their information online and in their databases, it's impossible to avoid these situations entirely. But don't think there is nothing you can do to protect yourself from hackers. Here are some practical steps you can take to ensure that your personal information and hard-earned money are as secure as possible.
Update Your Passwords
You hear it all the time, but how often do you make an effort to change your usernames and passwords? Many of us reuse the same password for multiple accounts, which puts us at a higher risk of having our information stolen. If hackers can obtain just one password, they may be able to obtain access to a vast amount of your information.
Ideally, passwords should be at least eight characters long and include uppercase and lowercase letters, numbers, and symbols. It's also wise to make your password a random assortment of these characters instead of a known word that can be found in the dictionary.
And don't neglect your security questions. Choose questions and answers that are tough to crack so only you can provide the information. Don't use answers such as birthplace, schools, or family member names
that can easily be found on your social media sites.
Screen Your Emails
Phishing scams show up in your inbox regularly, even if you've applied stringent security settings to your email account. If an email sneaks in that looks like it is from a financial institution, do not click on any of the links or open any attachments. Most financial institutions will send you a secure message through your account or contact you by phone if there is a problem with your accounts. Delete the suspicious email and report it to your provider.
Download Apps
Mobile device applications are generally safer to use than desktop or laptop computers. It is much more difficult for hackers to install malware on a phone or tablet so, as long as you are using a secure Wi-Fi network or your cellular data connection, you can safeguard your accounts in this simple way. There is no guarantee against hackers, but this step will provide you with a bit more protection.
If you use a computer to access your accounts, avoid using public computers, always use the logout button, and clear your history on a regular basis.
Check Your Accounts Regularly
If you don't frequently inspect your bank statements, credit card transactions, or credit reports, you may not realize your identity has been compromised until it's too late. Make it a habit to review this information often and check for unknown line items or irregularities. Your credit report also will alert you to any problems by showing all your personal information and lines of credit. If you see anything amiss in these reports, it's
possible your identity has been stolen. You can get three free credit reports a year from annualcreditreport.com and a free TransUnion report once a week from creditkarma.com. You can also sign up for a paid credit and identity monitoring service such as LifeLock.
Many financial institutions also offer customizable notifications. You can opt to receive notifications for transactions placed outside of your geographical area, purchases above certain amounts, or instances when your credit card is used without the actual card. Take advantage of these security features to control the use of your accounts.
Invest In A Shredder
How many times have you thrown away or recycled something that included your personal information? Many of us do this without ever thinking of the consequences. Shred anything that contains your data, even credit card offers that come in the mail and past financial or tax information. It's not difficult for people to dumpster dive or get their hands on these documents, so buy a shredder and dispose of these items securely.
Be On Guard During Tax Season
Scammers are out in full force at tax time, often impersonating the IRS in order to obtain your information and your money. Beware of any requests for payments and avoid downloading any software or attachments that arrive through email. If you receive anything from the IRS, even in the mail, that you are unsure about, contact the IRS at 1-800-366-4484 to verify its authenticity.
You work hard to earn your money and protect your privacy, and it is our goal to work with you to safeguard your assets and help you preserve what is yours. Your wealth is too important to gamble with, so be cautious when dealing with emails or phone calls pertaining to your finances and be vigilant with your online security. If you want to learn more about protecting yourself from hackers, please don't hesitate to contact us at 407-599- 1104 or by email at. office@rivertree.co. We want to help you have peace of mind so you can turn your focus and energy to what you are truly passionate about.
About Ted
Ted Rich is a financial advisor and the founder of RiverTree Advisors, an independent, fee-only, investment advisory firm with offices in Winter Park, Florida and Boulder, Colorado. He specializes in serving individuals and families who want to delegate the day-to-day investment decision making and execution to a professional. He provides comprehensive financial planning and investment management, with proactive service and consistent communication so his clients can focus instead on their passions in life. With more than two decades of experience, Ted combines his knowledge with his desire to help people, and uses that to provide a high level of personalized service, while building close relationships. While based in the Orlando, Florida area, he and his firm serve clients throughout the country and overseas. To learn more, connect with Ted on LinkedIn.
Need some advice?
We're here to help. Get in touch with us and we'll do our best to guide you in the right direction.