Back to School ! (on the investment markets)
This is the time of year when students all over the United States head back to the classrooms, so it seems like a perfect time for a brief education session on the current status of the global investment marketplace.
Let's start with the S&P 500 Index of Large U.S. stocks, which just hit a new, all time high mark on Thursday of this week. That gives this broad index a +8.47% return so far this year, while the Dow Jones Industrial Average has managed only a +2.56% return. (The difference in these returns was addressed in our June 2014 client video update.) If you happened to tune out the stock market noise from mid-July to mid-August during summer travels, you found it sitting about where you left it. But as you can see in the first chart below, that period included some "V" shaped price action that very much resembled the action from January and February earlier this year. Although some additional downside pressure is still very possible this fall, it is very encouraging that the equity markets bounced back so quickly from their most recent sell off.
As you would imagine, stock market volatility also spiked during this time. The second chart below shows the Volatility Index (VIX) rising quickly from a very low level in early July but then falling just as quickly during August. This quick turnaround is also a good sign for equities and keeps the more important, multi-year downtrend of volatility intact.
And finally, the last chart for today's lesson is that of the general bond market, represented by the Barclays Aggregate Bond Index. It has clearly continued to motor along impressively since it's news-induced sell off last summer (gaining +2.94% this year), and in the process defied almost all market forecasters. Both the short and intermediate term trend lines for this broad index have now turned back to a positive, upward trend.
As usual, our firm and its sub-advisors will continue to monitor global conditions and make adjustments to our client portfolios as those conditions warrant.
Those three pieces of good news complete today's back to school update. We will look forward to touching base with you again soon.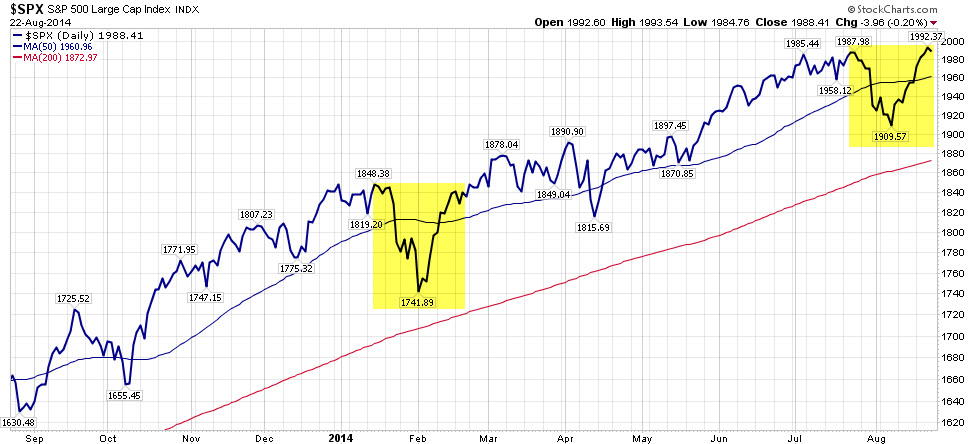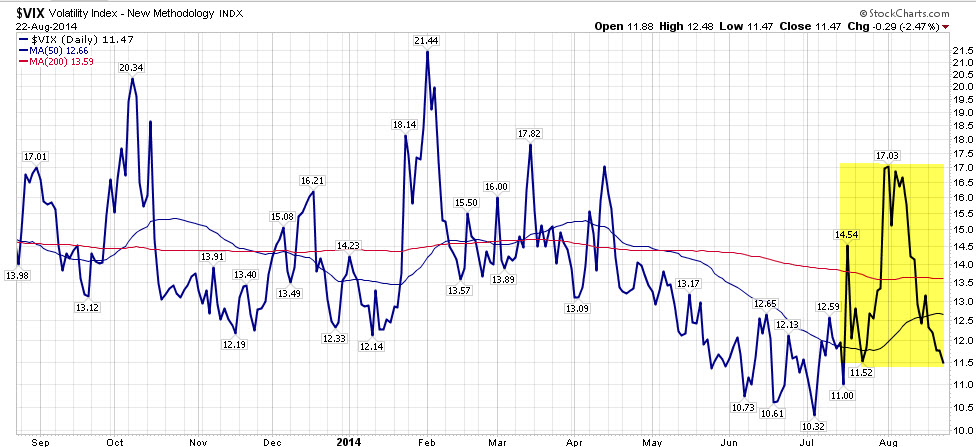 Need some advice?
We're here to help. Get in touch with us and we'll do our best to guide you in the right direction.