Roller Coaster 2014
The erratic action that characterized most major investment markets in January of this year continued in February, but in almost exactly the opposite direction. Equity markets that were in a meaningful selloff and bond markets that were branded as out of favor both roared back in February, leaving the financial media unsure what to make of the first two months of 2014.
You can see in the first graph below that the U.S. stock market, represented by the S&P 500, had a nice upward move in December, then a swift selloff of almost 6% during January, then just as quickly recovered its recent high water mark with an almost 7% return during last month. That can be pretty breathtaking action for almost any investor, and it almost certainly caused some of them to make some quick decisions that they would like to reverse.
The second chart shows the U.S. bond market, represented by the Barclay's Aggregate Bond Index. This category of investments was left for dead by many investors in the summer of 2013, but you can see that the last three months have produced steady appreciation, putting it near its most recent high water mark as well.
Coming into this year, we discussed several times that 2014 could very well bring a meaningful drawdown in the equity markets, possibly in the 5-10% range. We will see how this year continues to unfold, but so far the action has stayed true to the probability that some type of medium size selloff has been due.
Additionally, and more importantly, all of our client accounts lost significantly less ground during the downward swoon than the U.S. stock market did, and therefore they were in a solid position to participate in the rebound. This was primarily due to our global allocation in a wide variety of asset classes and our fund selection process. No one actually knows what the next day, week, month or longer holds for U.S. stocks or for any other asset class, but we can and will be paying attention and be open to making prudent adjustments as conditions warrant.
Once again, below is the closing statement from our January 27th update, and it still stands today - "Regardless of exactly how the recent action plays out, it is important to remember that it has been a long run upwards since a drawdown of 10% or more occurred in the U.S. stock market. Whatever dramatic headlines the financial media might generate if that does occur now, such a move should be absorbed with the knowledge that some type of negative movement is overdue and, if contained, would be helpful in maintaining the longer term upward direction of equities."
Click on the below image to see the larger version: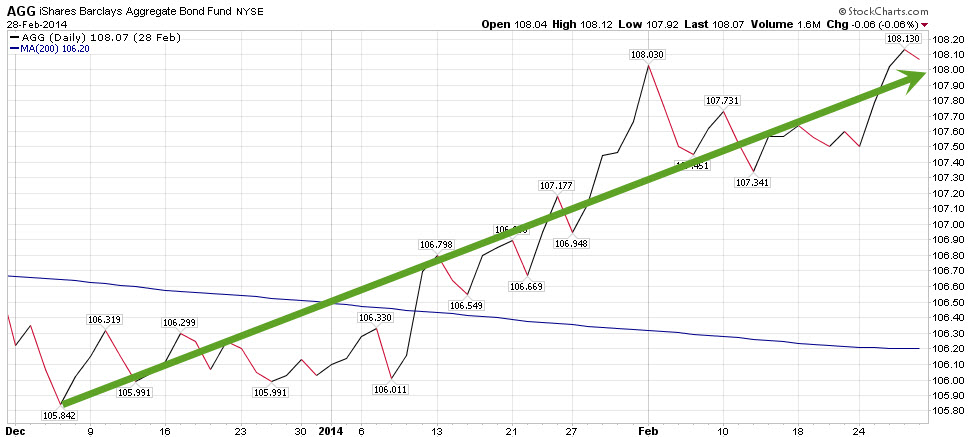 Click on the below image to see the larger version: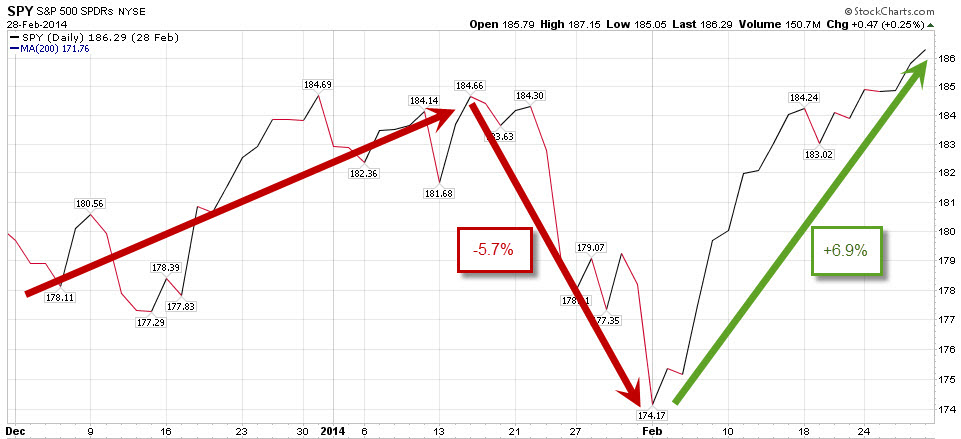 Need some advice?
We're here to help. Get in touch with us and we'll do our best to guide you in the right direction.