We're Still a Fiduciary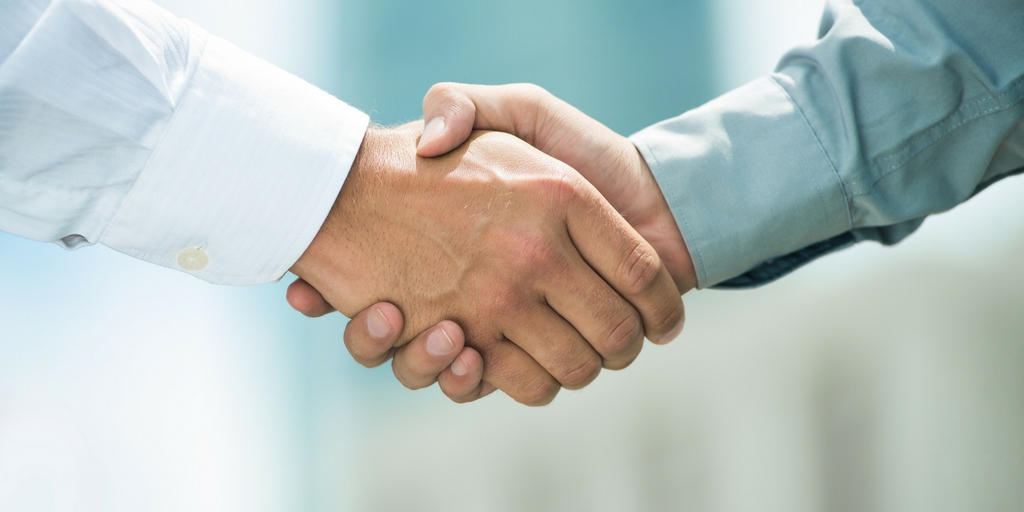 You may have heard in the news that on June 9th, the Department of Labor issued new rules, which are expected to significantly impact how people save for retirement. The main goal of the DOL's ruling is to protect investors from biased retirement advice. The rules now require a higher standard of investment brokers, mandating that they act in the best interest of their clients when offering advice and recommendations. This means that they must act as a fiduciary for all retirement accounts for which they provide advice.
What is a Fiduciary?
In essence, a fiduciary is similar to a trustee. An advisor who serves as a fiduciary accepts a responsibility to put their client's interests first and foremost in all decisions. A fiduciary is supposed to avoid conflicts of interest and remain unbiased in their recommendations and advice. Additionally, all fees should be clear and discussed upfront. This gives you confidence that your hard-earned money is in good hands.
For example, following fiduciary duty prevents an advisor from making an investment with your money based on the commission they can receive. For those who are not held to a fiduciary standard, a recommendation made by advisors only has to be "suitable." The problem is that some advisors could then sell high-fee products to receive a higher commission, even if a lower-priced option might be just as suitable or available.
Over the years, conflicts of interest have made a significant impact on investors. According to a 2015 White House Council of Economic Advisers (CEA) report, fees and biased investment advice cost middle-class families in America an average of $17 billion per year and reduces annual returns on retirement savings by one percentage point each year.
Which Advisors Are Not Fiduciaries?
The concept of a "fiduciary" can be confusing to some people, as many assume that ALL advisors are required to act in their client's best interest, but that's not the reality. Stock brokers and insurance agents working for large brokerage or insurance companies are NOT required to serve in a fiduciary manner. This is because they represent their company, and therefore are only required to provide clients with "suitable" financial products, rather than those customized to the client's individual circumstances.
Wall Street brokerage firms can sell proprietary products, so their advice also has the potential to be biased. For example, annuities and other high-fee investments that provide brokers or financial planners a lofty commission can still be sold into your retirement account. While brokers and planners must inform clients that they will be paid a commission, if the investor neglects to read the fine print, they may not know how much the commission is or where their broker's interests lie.
Which Advisors Are Fiduciaries?
When you're searching for an advisor who serves in a fiduciary capacity, look for advisors who work with a Registered Investment Advisory firm. Registered Investment Advisory firms (RIA's) such as RiverTree always have been required to uphold a fiduciary duty.
At RiverTree Advisors, we want to be the trusted partner on your financial journey. As an independent, fee-only financial advisory firm, we are committed to helping you reach your goals and to always act in your best interest. Our approach is founded upon the highest fiduciary standards. And our independence serves as a basis to create a specific investment strategy tailored to meet your financial goals.
While some advisors focus on selling products and following cookie-cutter approaches, we aim to bring together the many elements of our clients' financial lives in a cohesive strategy which we proactively monitor and adjust on an ongoing basis. And as a fee-only advisor, RiverTree is prohibited from receiving commissions on any of the investments we purchase for our clients.
By working with an advisor who holds to fiduciary standards, you can feel more empowered to make the best decisions for you and your finances. Clients are urged to ask questions and to demand the highest value for the service their advisor is providing. We understand the reservations or even negative connotations some may have towards the underlying motivations of other advisors, and we want to assure our clients that they can trust in the fact that our relationship with them is built on integrity.
Take the Next Step
It's important to thoroughly research an advisor before choosing to work with him or her. An advisor should be open to sharing their business philosophy, how they choose investments, what their process looks like, any potential conflicts of interest they face, and how they're paid.
At RiverTree Advisors, we take pride in our transparency and objectivity. If you're unsure about your current retirement strategies, haven't reviewed your investments recently, or are just interested in learning more about what it means to work with a fiduciary and what a disciplined, transparent investment process involves, I'd love to meet with you. To get started, email us at office@rivertree.co or call 407-599-1104.
About Ted
Ted Rich is a financial advisor and the founder of RiverTree Advisors, an independent, fee-only, investment advisory firm with offices in Winter Park, Florida and Boulder, Colorado. He specializes in serving individuals and families who want to delegate the day-to-day investment decision making and execution to a professional. He provides comprehensive financial planning and investment management, with proactive service and consistent communication so his clients can focus instead on their passions in life. With more than two decades of experience, he combines his knowledge with his desire to help people to provide a high level of personalized service and close relationships. While based in the Orlando, Florida area, he and his firm serve clients throughout the country and overseas. To learn more, connect with Ted on LinkedIn.
Need some advice?
We're here to help. Get in touch with us and we'll do our best to guide you in the right direction.