What goes up ...
This week we were reviewing interest rates and it seemed amazing that almost all major U.S. interest rate measures were at lower levels than they were at this same date range last year. The occurrence is surprising to many because, if you will recall, by mid-September of 2013 interest rates were experiencing a stunning rise that began in early May. As an example, the benchmark 10 Year Treasury Note yield spiked over 45% during those few months (shown in the first graph below).
Accordingly, after this swift rise, many market strategists were calling for almost a non-stop, continual rise of rates and suggested all bonds and related holdings were doomed to fail in the very near future (and therefore should be sold immediately). Well, here we are a year later and interest rates have clearly experienced a downward bias over the last 12 months (shown in the second graph below). In fact, long term treasury bonds were one of the best performing asset classes in 2014 through the end of August. Interest rates have started to tick back up during September, so it will be interesting to see where they go from here.
A few takeaways from this experience are:
1. Any kind of unusually rapid price move in an asset class over a short period of time usually leads to at least some retracement of that move back to a less extreme level.
2. When 'everyone', especially most of the widely followed commentators, are calling on markets to move a certain way, it is often wise to consider that the markets don't care what 'everyone' thinks, and that they may just do the opposite, at least temporarily.
3. Rarely is it wise to abandon major asset classes completely, as extreme price movements often create opportunities for the prepared and thoughtful investor.
Hope all of that makes sense, and we will be back in touch again soon!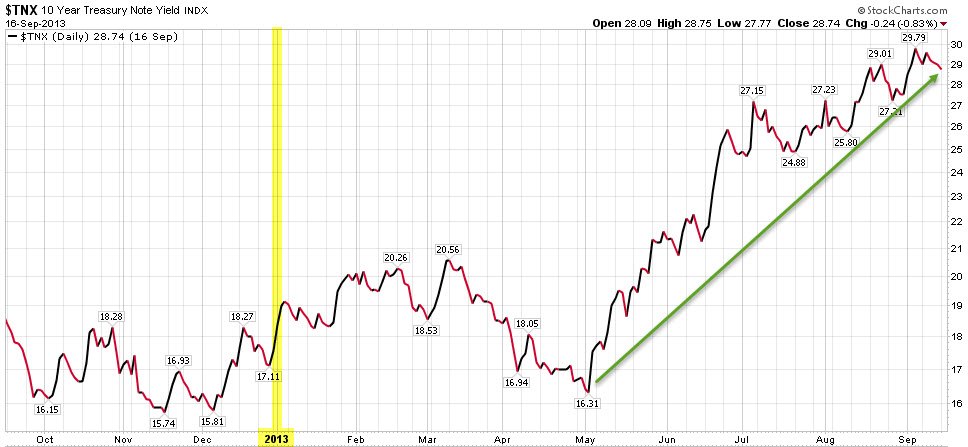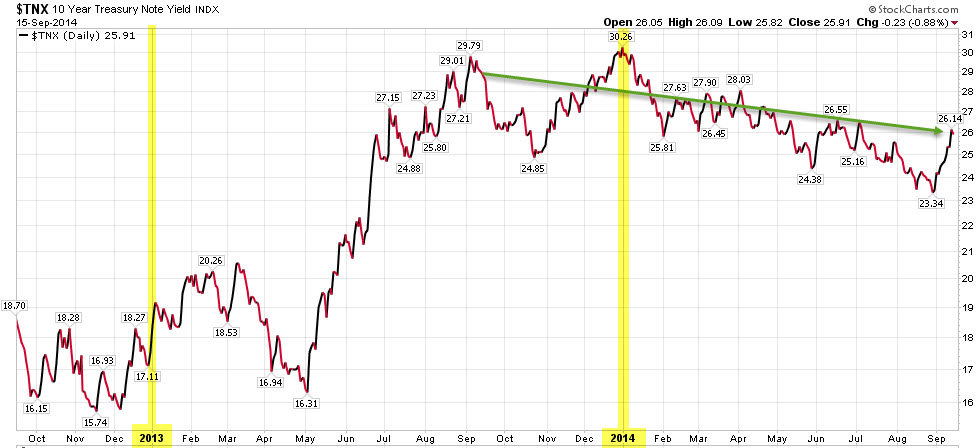 Need some advice?
We're here to help. Get in touch with us and we'll do our best to guide you in the right direction.